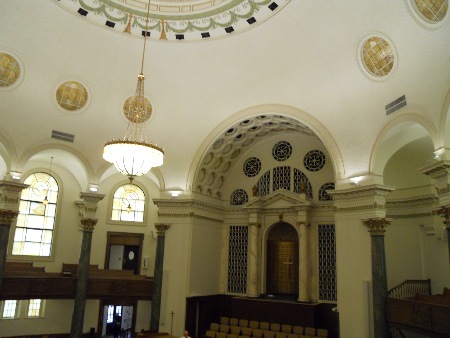 JD Clark Company

Plaster Restoration and Repair

JD Clark Company specializes in restoring and repairing damaged plaster in historical buildings throughout the Southeast. This is a picture of the ceiling of the First Baptist Church in Winston-Salem NC after JD Clark Co completed the plaster renovation.

JD Clark Company has restored the plaster in numerous buildings including the R.J.Reynolds High School Auditorium in Winston-Salem, North Carolina, the John Marshall Hotel in Richmond, Virginia, the Morehead Planetarium in Chapel Hill, NC, numerous Old Salem buildings in Winston-Salem, NC, and many other historic buildings.

Please contact us at the address below for more information or an estimate.

JD Clark Company
PO Box 4065
Winston-Salem, NC 27115
Or you can call or email Dev Clark at: